ANTI GRAFITTI - Our Anti Graffiti Unit will be provided to the cities and towns of Bristol County. Owners of residential and business properties need to provide a request to the Sheriff, and must sign a release form.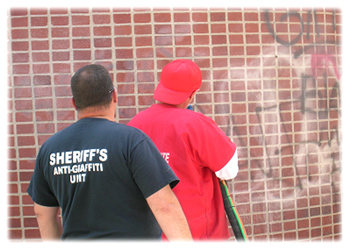 Note: Not all graffiti can be removed, due to the surface covered and location.
For more information about BCSO work programs, you may click here.